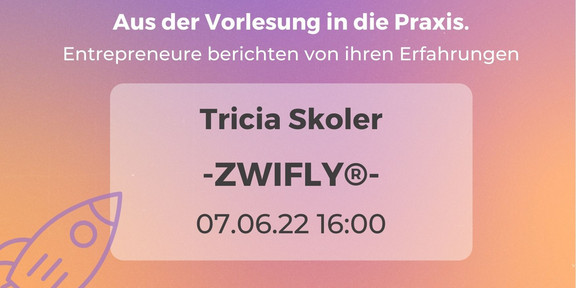 This summer term, the Chair of Entrepreneurship and Economic Education is once again offering a lecture series in which entrepreneurs will provide interesting insights into entrepreneurship.
Tricia Skoler, scientist and founder, will kick things off. Among other things, she co-founded SWIFLY®. SWIFLY® offers companies and students international connections and opportunities, and creates experiential learning projects with measurable outcomes and opportunities.
The event will take place via Zoom. The access data can be requested from katharina.weidemann@tu-dortmund.de. The event language is English.
Everyone interested is cordially invited!
Lecture series: Overview of all guests (PDF)