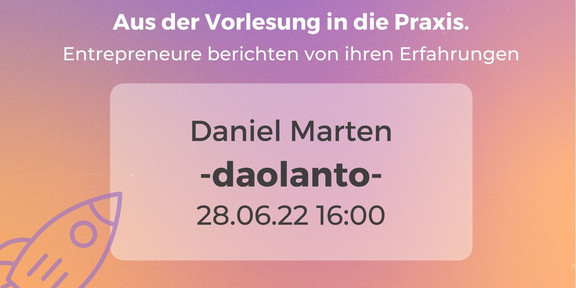 This summer term, the Chair of Entrepreneurship and Economic Education is once again offering a lecture series in which entrepreneurs will provide interesting insights into entrepreneurship.
On June 28, Daniel Marten from daolanto will be our guest. Daolanto uses modern technologies to solve everyday problems. The team focuses on virtual assistants and has developed a #VoiceFirst cooking assistant and an augmented reality companion for museum visits.
Change of venue: the event will take place via Zoom. Access details can be requested at katharina.weidemann@tu-dortmund.de. The event language will be English.
Everyone interested is cordially invited!
Lecture series: Overview of all guests (PDF)